Vivaldi: Concerto for Strings in G Minor, RV 157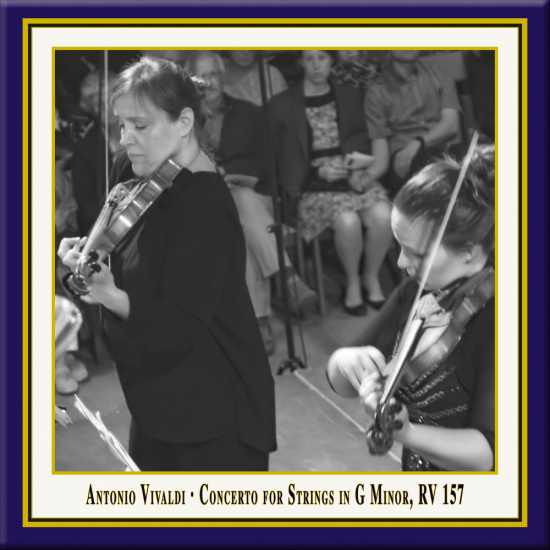 EUR 2,85
Antonio Vivaldi (1678-1741):
Concerto for Strings in G Minor
RV 157
Performed according to the traditions of the time
by Lautten Compagney Berlin
A concert recordings from the church of the German
UNESCO World Heritage Site Maulbronn Monastery
HD Recording · DDD · Duration: 5:36
Digital Album [here: MP3/320kBit/sec.] · 3 Tracks · incl. Digital Booklet
1 x
∅ 1:54
€ 0.95
MP3 · 320kBit/sec.
by Antonio Vivaldi, performed by Lautten Compagney Berlin
x
1 x
∅ 1:35
€ 0.95
MP3 · 320kBit/sec.
by Antonio Vivaldi, performed by Lautten Compagney Berlin
x
1 x
∅ 2:07
€ 0.95
MP3 · 320kBit/sec.
by Antonio Vivaldi, performed by Lautten Compagney Berlin
x
1 x
∅ 7 P.
€ 0.00
PDF
by Antonio Vivaldi, performed by Lautten Compagney Berlin
x

Streaming, Lossless- & High-Definition-Downloads via
Work(s) & Performance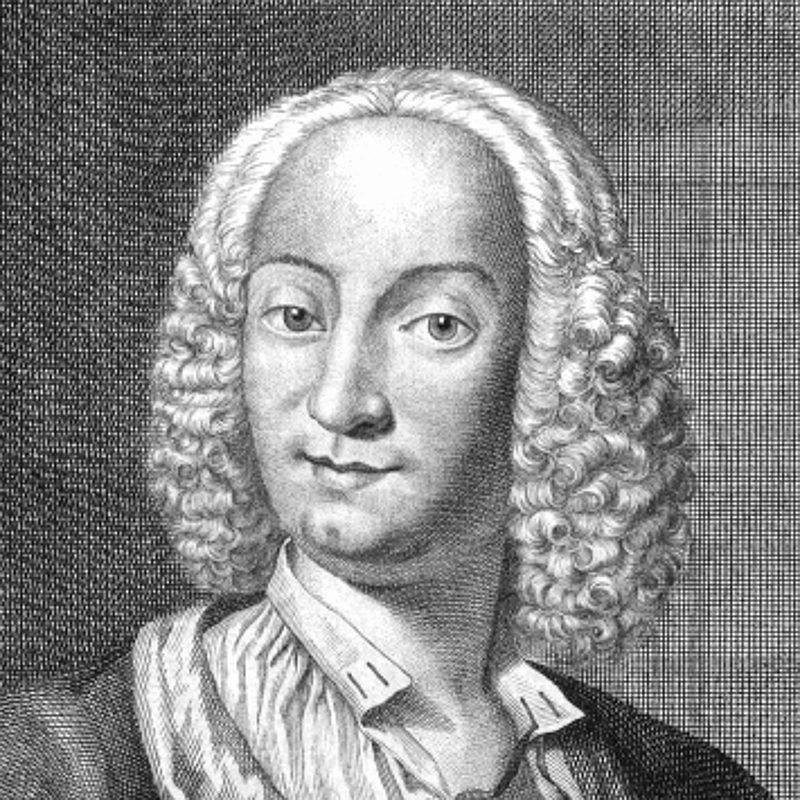 T
he first works of the "concerto" genre were actually intended to be performed by a large instrumental ensemble (string orchestra and basso continuo) and not by groups of soloists. It is not surprising, however, that the principal violin in such a large grouping soon demanded special tasks. From this, the dialogue between tutti and solo that dominates today finally developed. An early master of this type of composition and the driving force behind its development was the Italian Antonio Vivaldi. The Concerto in G minor RV 157 is still owed to the form without a real solo voice. It begins with a powerful movement in which the two violin parts are in dialogue. A strict largo with dotted rhythm is followed by the sweeping finale, which is somewhat reminiscent of the "summer" of the "Four Seasons".
Irene Schallhorn
Translated with www.DeepL.com/Translator (free version)
View more releases with works by
Performer(s)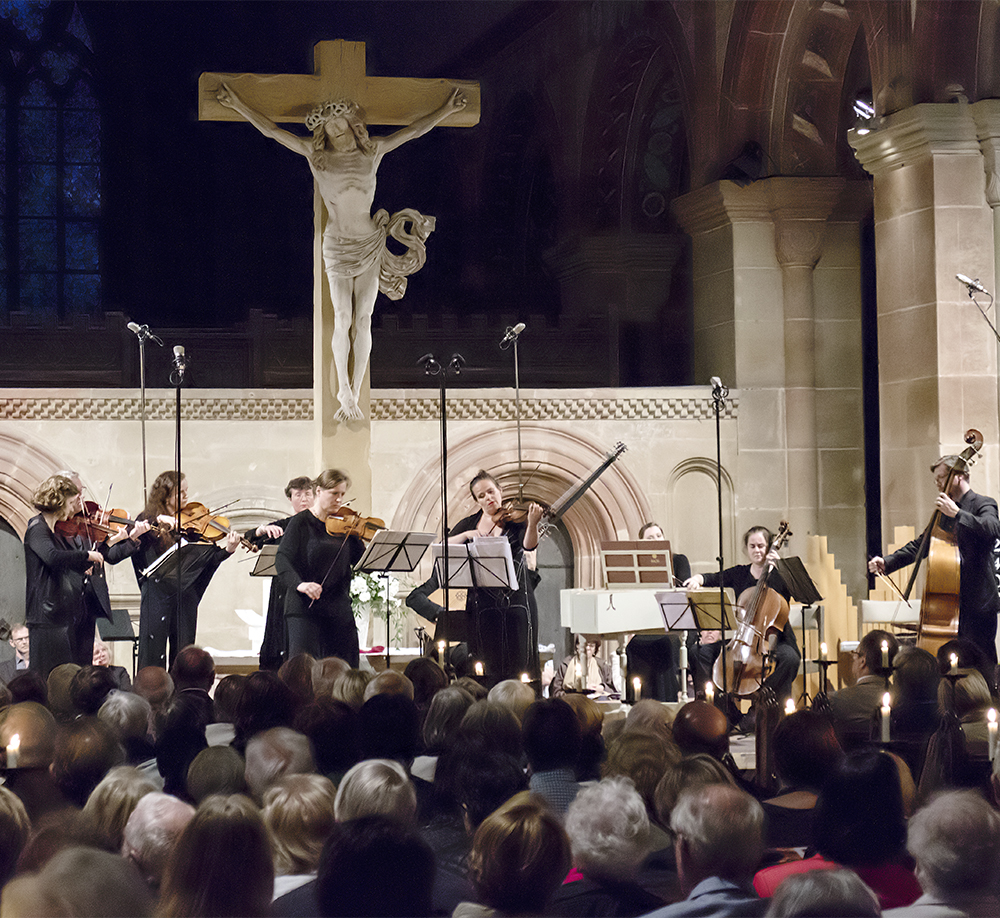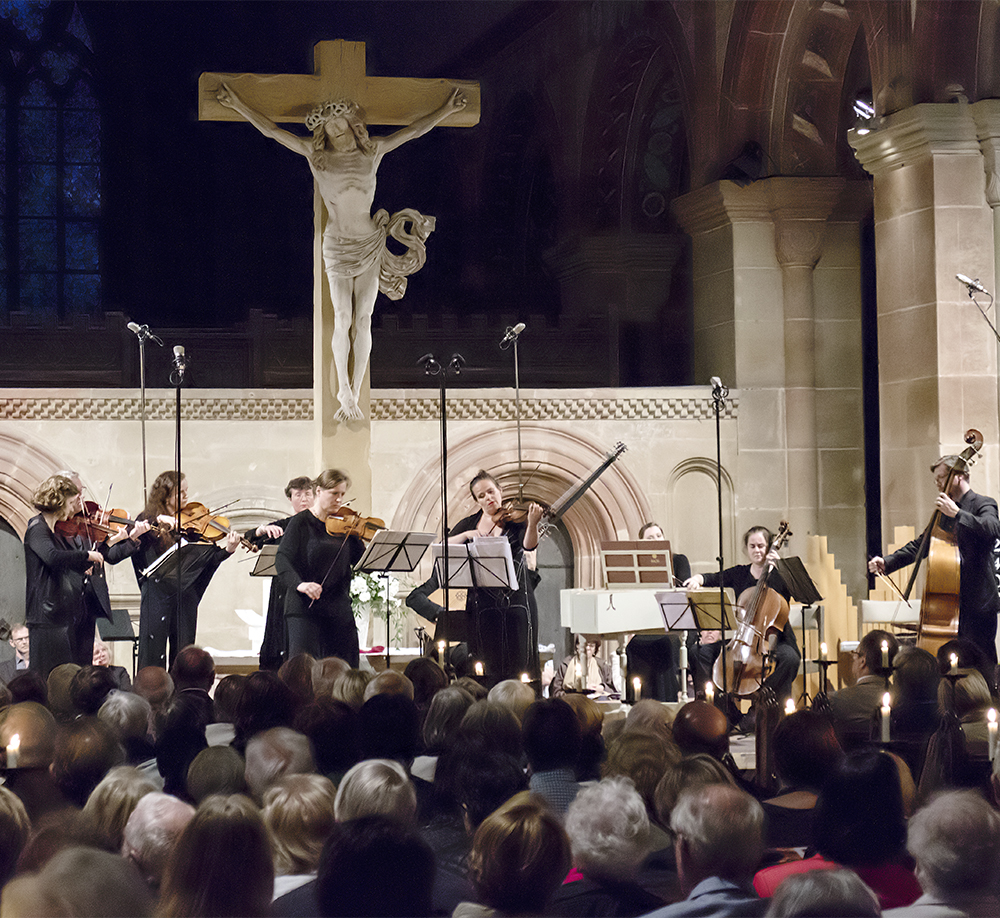 lautten compagney Berlin:
2nd Solo Violin & Concertmaster ~ Birgit Schnurpfeil
Violin ~ Matthias Hummel, Daniela Gubatz · Viola ~ Bettina Ihrig
Violin / Viola ~ Magdalena Schenk-Bader · Cello ~ Ulrike Becker
Double Bass ~ Alf Brauner · Harpsichord ~ Elina Albach
Lute ~ Johannes Gontarski
T
he lautten compagney Berlin is one of the most renowned and creative baroque instrument ensembles in Germany. Their concerts, under the artistic direction of Wolfgang Katschner, have fascinated audiences for three decades. With their infectious joy in performing and their innovative concepts, these 'early musicians' effortlessly translate the musical language of the Baroque to the present. The ensemble has received numerous awards for its exciting musical collaborations (2010 ECHO Klassik for 'Timeless', 2012 Rheingau Musik Preis). The lautten compagney is a regular guest at leading national and international concert halls and festivals, including Concertgebouw Amsterdam, Vienna Musikverein, Handel Festival Halle and Mosel Musikfestival. Twice a year, Wolfgang Katschner and the lautten compagney invite audiences to join them at AEQUINOX, a music festival for the equinox in Neuruppin, Brandenburg. Since 2014 the baroque musicians are also the ensemble in residence at the Festival Alter Musik Bernau.
Series & Edition
P
ublishing Authentic Classical Concerts entails for us capturing and recording outstanding performances and concerts for posterity. The performers, audience, opus and room enter into an intimate dialogue that in its form and expression, its atmosphere, is unique and unrepeatable. It is our aim, the philosophy of our house, to enable the listener to acutely experience every facet of this symbiosis, the intensity of the performance, so we record the concerts in direct 2-Track Stereo digital HD. The results are unparalleled interpretations of musical and literary works, simply - audiophile snapshots of permanent value. Flourishing culture, enthralling the audience and last but not least also you the listener, are the values we endeavor to document in our editions and series.
The concerts at the UNESCO World Heritage Maulbronn Monastery supply the ideal conditions for our aspirations. It is, above all, the atmosphere of the romantic, candle-lit arches, the magic of the monastery in its unadulterated sublime presence and tranquillity that impresses itself upon the performers and audience of these concerts. Renowned soloists and ensembles from the international arena repeatedly welcome the opportunity to appear here - enjoying the unparalleled acoustic and architectural beauty of this World Heritage Site, providing exquisite performances of secular and sacred music, documented by us in our Maulbronn Monastery Edition.
Andreas Otto Grimminger & Josef-Stefan Kindler, K&K Verlagsanstalt