Newsletter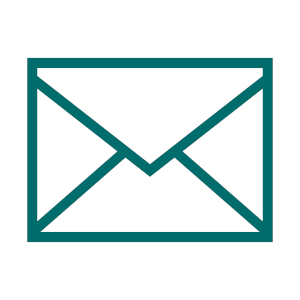 Subscribe to our newsletter to stay informed about new releases, new reviews and new specials.
Datenschutzerklärung gemäß EU-Datenschutzgrundverordnung (DSGVO):
Wenn Sie den Newsletter abonnieren, erklären Sie sich mit dem Newsletter-Empfang und der Speicherung Ihrer E-Mail-Adresse einverstanden. Ihre Daten werden von uns nicht bewusst an Dritte weitergeleitet. Ihre Einwilligung zum Erhalt des Newsletter können Sie jederzeit widerrufen und somit das Newsletter-Abonnement kündigen. Nach Ihrer Kündigung erfolgt die Löschung Ihrer personenbezogenen Daten. Gleichzeitig erlischt Ihre Einwilligung zum Newsletter-Versand. Am Ende jedes Newsletters finden Sie einen Hinweis hierzu sowie einen Link zur Kündigung des Newsletter-Empfangs. Wir sind stets bemüht, Anfragen diesbezüglich zeitnah zu bearbeiten und umzusetzen, jedoch sind Irrtümer hierbei nicht ausgeschlossen. Auch da der Newsletter-Versand unverschlüsselt über das Internet erfolgt, übernehmen wir keine Haftung für und bei eventuellen kriminellen Handlungen Dritter (Hacking, Phishing oder ähnliches). Verantwortliche Stelle im Sinne der Datenschutzgesetze, insbesondere der EU-Datenschutzgrundverordnung (DSGVO), ist: K&K Verlagsanstalt GdbR · Andreas Otto Grimminger · Arzheimer-Tor-Str. 36 · 76829 Landau · E-Mail:
releases@kuk-art.com
.
Haftungsausschluss für Newsletter:
Alle in den Newslettern veröffentlichten Informationen und Publikationen sind unverbindlich und gelten vorbehaltlich der Verfügbarkeit, möglicher Fehler und Unvollständigkeiten in den veröffentlichten Informationen. Hieraus sowie aus den Newslettern selbst können keine Rechte abgeleitet werden. Dies gilt auch für eventuelle Änderungen an Preisen, der Verfügbarkeit oder den Bedingungen, die nach dem Entwurf des betreffenden Newsletters stattgefunden haben. Trotz größter Sorgfalt bei der Erstellung der Newsletter übernimmt die K&K Verlagsanstalt keine Haftung für eventuelle mittelbare oder unmittelbare Schäden oder Probleme, die durch den Versand und den Empfang der Newsletter sowie durch das Anklicken von Links in den Newslettern entstehen oder entstehen könnten. Dies gilt auch für eventuelle kriminelle Handlungen Dritter (Hacking, Phishing usw.), für eventuell vorhandene Viren und Ähnliches, auf die wir keinen Einfluss haben.
Data protection declaration in accordance with the EU General Data Protection Regulation (DSGVO):
By subscribing to the newsletter, you agree to receiving the newsletter and storing your e-mail address. We do not consciously forward your data to third parties. You can withdraw your consent to receive the newsletter at any time and thus cancel the newsletter subscription. After your cancellation the deletion of your personal data takes place. At the same time your consent to the newsletter dispatch expires. At the end of each newsletter you will find a note on this as well as a link to cancel the newsletter reception. We always endeavor to process requests in this regard promptly and implement, but errors are not excluded. Also, since the newsletter is sent unencrypted via the Internet, we assume no liability for and in any criminal acts of third parties (hacking, phishing or others). Responsible person in the sense of the data protection laws, in particular the EU data protection basic regulation (DSGVO), is: K&K Verlagsanstalt GdbR / K&K Publishing House GdbR · c/o Andreas Otto Grimminger · Arzheimer-Tor-Str. 36 · D-76829 Landau · Germany · E-Mail:
releases@kuk-art.com
.
Disclaimer for newsletters:
All information and publications published in the newsletters are not binding and are subject to availability, potential errors and incompleteness in the published information. From this as well as from the newsletters themselves no rights can be derived. This also applies to any changes in prices, availability or conditions that have taken place according to the draft of the relevant newsletter. Despite the greatest care in the preparation of the newsletter K&K Verlagsanstalt assumes no liability for any direct or indirect damage or problems that may arise or may arise from the sending and receiving the newsletter and by clicking links in the newsletters. This also applies to possible criminal acts of third parties (hacking, phishing, etc.), for any existing viruses and other things, on which we have no influence.