Grand Piano Masters · The Legend Of Dombra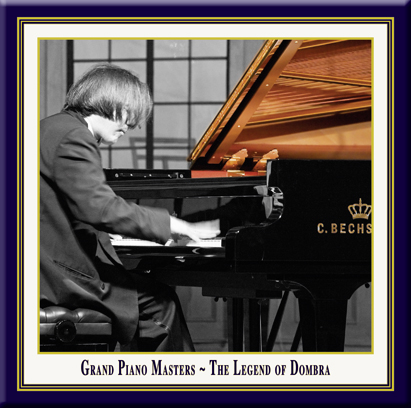 Grand Piano Masters
The Legend of Dombra
Amir Tebenikhin plays

works by
Schubert, Prokofjew, Mendygaliev & Schumann

Instrument:
Concert Grand Piano D 280 by C. Bechstein

A concert recording from Bad Homburg Castle
(Germany)

HD Recording · DDD · c. 60 Minutes

Streaming, Lossless- & High-Definition-Downloads via
More Details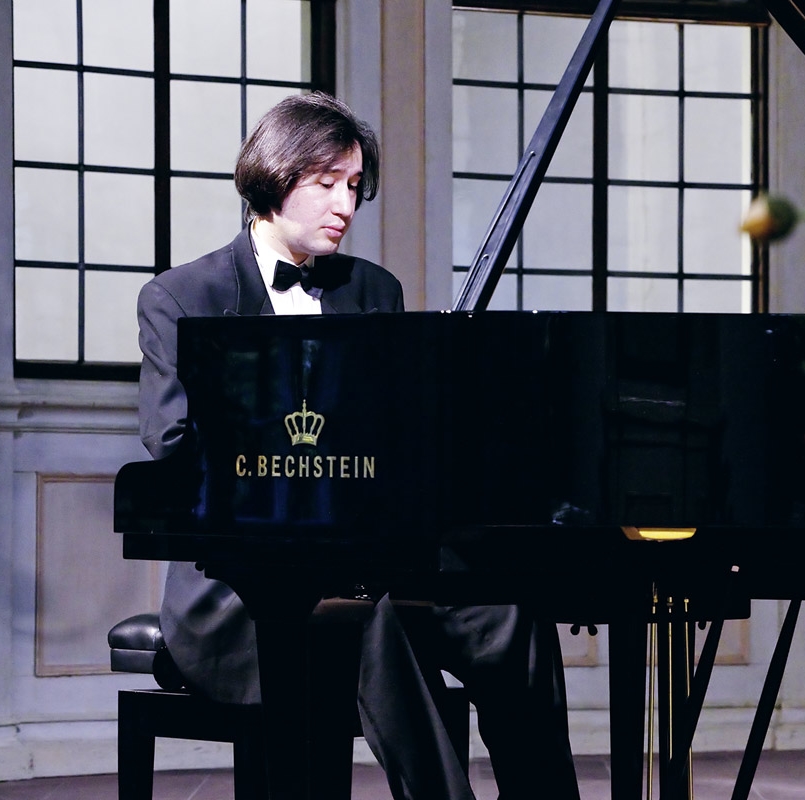 A
mir Tebenikhin was born in 1977 in Kasachstan. He studied with Mikhail Voskressensky at the Tschaikovsky Konservatorium in Moscow and with Karl-Heinz Kämmerling in Hanover. During his young career Mr. Tebenikhin has already won many international awards, like the 1st prize at the "Vianna da Motta" Competition (Portugal) and awards at the Reine Elisabeth Competition in Brussels, the International Piano Competition Glasgow, at the 1st International Piano Competition in Panama City and the 1st Internationalen Carl Bechstein Piano Competition-Ruhr. Beside concert performances as a guest at famous festivals all over Europe, he played for example in the Carnegie Hall (NY), the Wigmore Hall (London) and Salle Pleyel in Paris. As a soloist he toured worldwide with the Orchestre National de Belgique, the Moscow Virtuosos, the BBC Scottish Symphonie Orchestra, the Sendai Symphonie Orchestra (Japan), the Kazakh State Symphonie Orchestra, the Shanghai Symphonie Orchestra etc.

A sincere thumbs up to this most gifted of pianists...
This fascinating concert recorded live in the mystic Castle of Bad Homburg is a truly mystical tour-de-force showcasing the magnificent talents of this young pianist who will surely become a household name in the very near future. Tebenikhan is unfazed by the monumental difficult of Schubert's A Major sonata and he sails through it with the professionalism and aplomb of a seasoned master such as Jorge Bolet or Alfred Brendel. Even more wizardry is to be displayed in Prokofiev's Fourth Piano Sonata with the Toccata also receiving a lightning-quick interpretation. Tebenikhin leaves the best for last in the shape of Schumann's monumental Piano Sonata #3 and even in this work he comes off superbly with flying colours. Truly a disc to relish and a sincere thumbs up to this most gifted of pianists.