The Italianate Bach · At His Best · Part I
Slobodan Jovanović (Harpsichord)
The Italianate Bach · At His Best
Part I
Bach's Music for Harpsichord in "Italian Style", played by Slobodan Jovanović
Johann Sebastian Bach (1685-1750):
Toccata F sharp Minor, BWV 910 · Fantasia and Fugue A Minor, BWV 944
Sarabande in A Major, from Suite A Major, BWV 832
Concerto in D Minor (after Alessandro Marcello), BWV 974
Toccata G Major, BWV 916 · Toccata D Minor, BWV 913
Capriccio sopra la lontananza del fratello dilettissimo B flat Major, BWV 992
Toccata E Minor, BWV 914
Slobodan Jovanović (*1977):
Prelude and Fugue (1996/1998) World Premiere Recording
HD Recording · DDD · Duration: c. 78 Minutes
A recording from the Laurentius Church in Karlsruhe (Germany)

Streaming, Lossless- & High-Definition-Downloads via
Performer(s)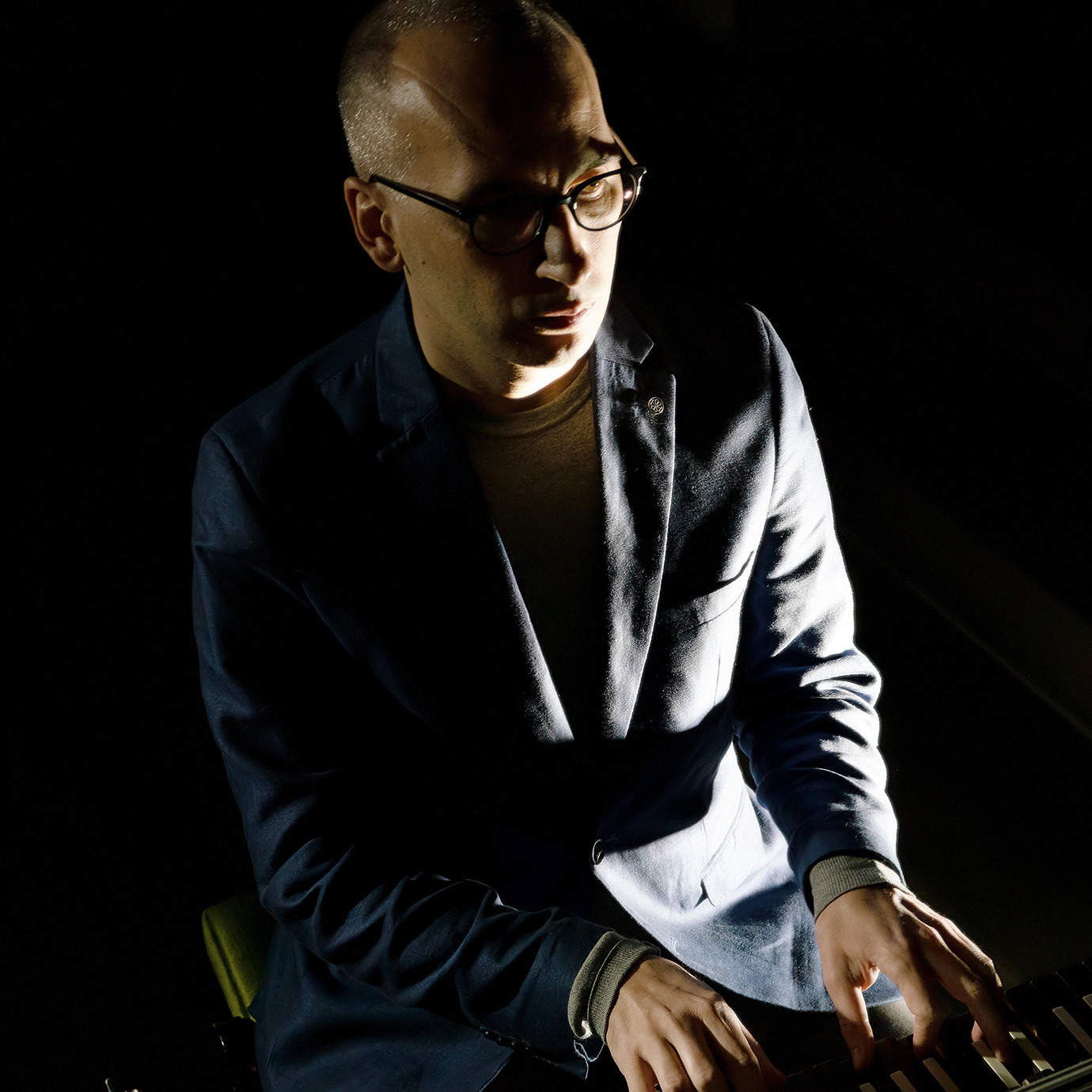 S
lobodan Jovanović was born in 1977 in Pančevo (Serbia). He studied harpsichord and clavichord with Robert Hill and basso continuo with Michael Behringer in Freiburg i. Br. In Karlsruhe he studied fortepiano and chamber music with Kristian Nyquist. He is also trained as a professional organist. Alongside harpsichordists Colin Tilney und Huguette Dreyfus he attended various master classes as a scholarship holder. As well as this he perfected his basso continuo under Jesper Bøje Christensen.
Slobodan Jovanović has appeared in most European countries as a sought after chamber music partner and soloist. He performed as a continuo player with conductors like Reinhard Goebel, Radoslaw Szulc and in several ensembles and orchestras, among them with La Folia, L'arpa festante, Mannheimer Mozartorchester, Nationaltheater-Orchester Mannheim as well as with the Karlsruher Barockorchester. Since several years he is also accompanist (répétiteur) with the International Händel-Akademie in Karlsruhe (Germany).
During the season 2016 und 2017 Jovanović played, among other music, all six Brandenburg Concertos by J.S. Bach in diverse concerts with Philharmonie Baden-Baden - as part of the cooperation with this orchestra.
In 2002 he made his debut on ARS MUSICI label with harpsichord sonatas by Franz Anton Maichelbeck (1702-1750). The "harpsichord live electronic" project, with music from the composer Roland Breitenfeld, was brought out on CD (new works for harpsichord and live electronics) in 2001 with Slobodan Jovanović on harpsichord. Recordings of his own harpsichord compositions followed in 2004.
His own chamber music has been released in 2014 on the label IFO classics (CD audio Album: "Scene In Circle" with the german label IFO classics, performed by Ensemble Serene Destination. IFO 00 222). In July 2016 his second CD with IFO classics has been released (audio album "Images Without Frames", IFO 00 551), this time with harpsichord work by Frescobaldi, Froberger and Louis Couperin, as well with his own cycle for harpsichord Images Without Frames.
As a composer Slobodan Jovanović consistently pursues the idea of fusion of musical styles and tonal languages. In spring 2014 he started a large scale project, Evelasting Opera, in which over the long term various self-contained vocal-instrumental works ("opera") are to be created.
Series & Edition
The concert grand piano is incontestably the king of instruments. We could now wax lyrical about its incomparable dynamics and go into its ability to go from the tenderest of sounds in a soft minor key to the magnificent power of a fortissimo, or I could rhapsodise about its impressive size and elegance. But what makes this instrument really fascinating is its individuality, since each one is unique in itself - created by a master. A concert grand has a life all of its own that a virtuoso can really "get into" and hence bring the work of the composer to life. In our Grand Piano Masters Series, we get into the character and soul of the concert grand piano and experience, during the performance itself, the dialogue between the instrument, the virtuoso and the performance space.
Andreas Otto Grimminger & Josef-Stefan Kindler, K&K Verlagsanstalt
Works, Movements & Tracklist
Johann Sebastian Bach (1685-1750):
1. Toccata F sharp Minor, BWV 910 [11:53]
2. Fantasia and Fugue A Minor, BWV 944 [7:20]
3. Sarabande in A Major, from Suite A Major, BWV 832 [1:36]
Concerto in D Minor (after Alessandro Marcello), BWV 974
4. Andante [3:02] ~ 5. Adagio [3:19] ~ 6. Presto [3:27]
7. Toccata G Major, BWV 916 [9:00]
8. Toccata D Minor, BWV 913 [12:11]
Slobodan Jovanović (*1977):
Prelude and Fugue (1996/1998)
World Premiere Recording
9. Prelude [3:17] ~ 10. Fugue [3:56]
Johann Sebastian Bach (1685-1750):
11. Capriccio sopra la lontananza del fratello dilettissimo
B flat Major, BWV 992 [11:25]
- Arioso, Adagio. "Ist eine Schmeichelung der Freunde, um denselben von seiner Reise abzuhalten."
- "Ist eine Vorstellung unterschiedlicher Casuum, die ihm in der Fremde könnten vorfallen."
- Adagiosissimo. "Ist ein allgemeines Lamento der Freunde."
- "Allhier kommen die Freunde, weil sie doch sehen, dass es anders nicht sein kann, und nehmen Abschied."
- Allegro poco. Aria del Postiglione
- Fuga all' imitatione della Posta
12. Toccata E Minor, BWV 914 [7:54]
Recorded in the Laurentius Church in Karlsruhe (Germany), September 30 & October 1-4, 2019.
Harpsichord by Susanne Merzdorf, 1997 (after Henri Hemsch, Paris 1754).
With many thanks to Susanne Merzdorf, Ruth Schwarz, Pastor Andreas Rennig and the Laurentius Parish in Karlsruhe (Germany).
With very special thanks to Marion and Wilfried Reuter and sensomess GmbH for their kind support of this release.
Sound Engineer: Andreas Otto Grimminger
Production & Mastering: Andreas Otto Grimminger & Josef-Stefan Kindler
Photography, Artwork & Coverdesign: Josef-Stefan Kindler