G. Fr. Handel · Judas Maccabaeus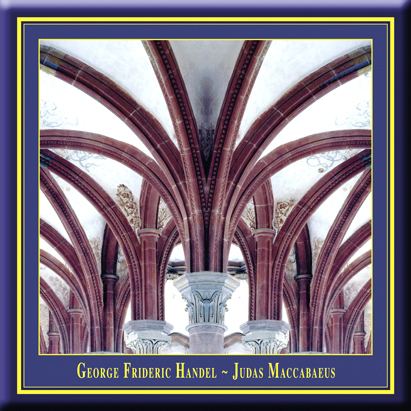 George Frideric Handel
JUDAS MACCABAEUS
The English Oratorio HWV 63,
performed according to the traditions of the time
by Sinéad Pratschke (Soprano), Catherine King (Mezzo-Soprano),
Charles Humphries (Countertenor), Mark Le Brocq (Tenor),
Christopher Purves (Bass), Musica Florea Prague,
and the Maulbronn Chamber Choir (Maulbronner Kammerchor)
Conductor: Jürgen Budday
A concert recording from the church of the German
UNESCO World Heritage Site Maulbronn Monastery
HD Recording · DDD · Double Album · c. 150 Minutes

Streaming, Lossless- & High-Definition-Downloads via
Work(s) & Performance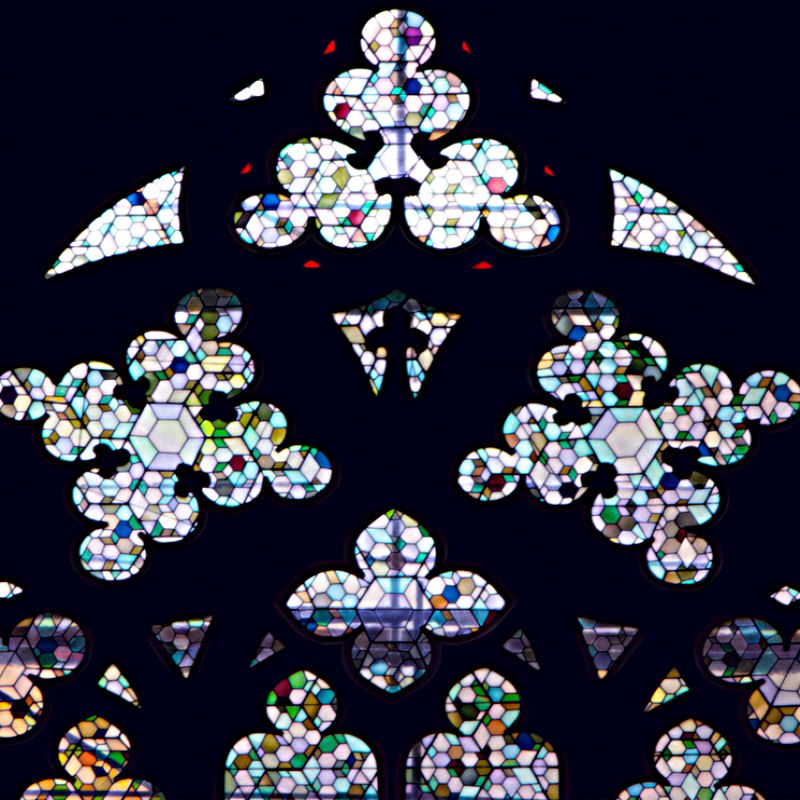 T
his live recording is part of a cycle of oratorios and masses, performed in the basilica of Maulbronn Abbey under the direction of Jürgen Budday. The series combines authentically performed oratorios and masses with the optimal acoustics and atmosphere of this unique monastic church. This ideal location demands the transparency of playing and the interpretive unveiling of the rhetoric intimations of the composition, which is especially aided by the historically informed performance. The music is exclusively performed on reconstructed historical instruments, which are tuned to the pitch customary in the composer's lifetimes (this performance is tuned in a' = 415 Hz).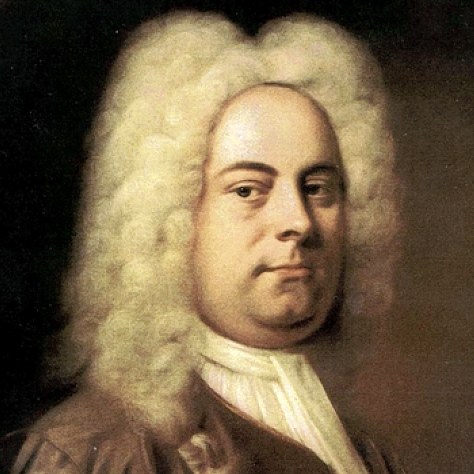 T
his oratorio in three acts, based on a libretto written by Thomas Morell, was composed in 1746. The oratorio was devised as a compliment to the victorious Prince William Augustus, Duke of Cumberland upon his return from the Battle of Culloden (16 April 1746). The first performance took place on 1 April 1747 at Covent Garden, and Judas Maccabaeus became one of Handel's most popular oratorios. Morell's libretto is based on the deuterocanonical or apocryphal book 1 Maccabees (2-8), with motives added from the Antiquitates Judaicae by Flavius Josephus. The events depicted in the oratorio are from the period 170-160 BC when Judea was ruled by the Seleucid Empire which undertook to destroy the Jewish religion. Being ordered to worship Zeus, many Jews obeyed under the threat of persecution; however, some did not. One who defied was the elderly priest Mattathias who killed a fellow Jew who was about to offer a pagan sacrifice. After tearing down a pagan altar, Mattathias retreated to the hills and gathered others who were willing to fight for their faith. Handel's music depicts the changing moods of the Jewish people as their fortunes vary from dejection to jubilation.
ACT 1: The people mourn the death of their leader Mattathias, but his son Simon tries to restore their faith and calls them to arms (Arm, arm, ye brave). Simon's brother, Judas Maccabaeus, assumes the role of leader and inspires the people with thoughts of liberty and victory through the power of Jehovah.
ACT 2: The people have been victorious, but Judas is concerned that vanity will cause the people to claim victory for themselves. When news arrives that the Seleucid commander Gorgias is preparing to enact revenge, the people's joyous mood gives way to wailing and dejection (Ah! wretched Israel!). Again Judas rallies the people (Sound an alarm) and insists that the pagan altars must be destroyed and that false religions must be resisted.
ACT 3: Victory has finally been achieved for the Jewish people (See, the Conqu'ring Hero Comes!). News arrives that Rome is willing to form an alliance with Judas against the Seleucid empire. The people rejoice that peace has at last come to their country (O lovely peace).
View more releases with works by
Series & Edition
P
ublishing Authentic Classical Concerts entails for us capturing and recording outstanding performances and concerts for posterity. The performers, audience, opus and room enter into an intimate dialogue that in its form and expression, its atmosphere, is unique and unrepeatable. It is our aim, the philosophy of our house, to enable the listener to acutely experience every facet of this symbiosis, the intensity of the performance, so we record the concerts in direct 2-Track Stereo digital HD. The results are unparalleled interpretations of musical and literary works, simply - audiophile snapshots of permanent value. Flourishing culture, enthralling the audience and last but not least also you the listener, are the values we endeavor to document in our editions and series.
The concerts at the UNESCO World Heritage Maulbronn Monastery supply the ideal conditions for our aspirations. It is, above all, the atmosphere of the romantic, candle-lit arches, the magic of the monastery in its unadulterated sublime presence and tranquillity that impresses itself upon the performers and audience of these concerts. Renowned soloists and ensembles from the international arena repeatedly welcome the opportunity to appear here - enjoying the unparalleled acoustic and architectural beauty of this World Heritage Site, providing exquisite performances of secular and sacred music, documented by us in our Maulbronn Monastery Edition.
Andreas Otto Grimminger & Josef-Stefan Kindler, K&K Verlagsanstalt

This is a drum beat...
The technical sounding, outstandingly successful recording supplies the discography of the work with an interesting and worth listening to variant on the recordings by Harnoncourt, Gardiner, Marriner and Creed...

Oratorio in three movements, performed in a historical setting
G.F.Handel's oratorio in three movements, Judas Maccabaeus, is performed in English in a historical setting by Sinéad Pratschke, Catherine King, Charles Humphries, Mark LeBrocq, Christopher Purves, Maulbronner Kammerchor and Musica Florea Prag. Juergen Budday conducts this concert recording from the convent church in Maulbronn.

Excellent recording
This is an excellent recording of one of Handel's best and most popular oratorios, and is highly recommended...

A surprising, wonderful, buoyant HIP Judas Maccabaeus with an outstanding Sound
I actually received this recording by mistake, but this live performance of Handel's oratorio is absolutely excellent, a refreshing joy to listen to and to return to. For a long time my favorite Maccabaeus has been the Mackerras version on Archiv, with Janet Baker. This recording, conducted by Jurgen Budday, is an Historically Informed Performance, which means they used original instruments and techniques (less string vibrato, smaller orchestra sections with more transparent sound, men using falsetto in place of women in some parts, for example). I will compare the merits of these two.
This Budday HIP performance has gotten under my skin for several reasons: the conducting is exciting and very tasteful; the DDD sound is outstanding; the soloists are excellent, fresh, and stylistically intelligent; the HIP orchestra is tight and accompanies the singing deftly! I had never even heard of Jurgen Budday before.

Mackerras is excellent too, so I am not abandoning that recording any time soon; that recording is ADD, on modern instruments, and not all the soloists sound as fresh or as idiomatic as they do on this Budday recording - which really opened my ears.

To begin with Budday's tempi are buoyant - not simply fast, but well sprung. There is an energy which I think comes in part from it being a live performance. Budday's performance is about 20 minutes shorter than Mackerras' and is thus on 2 disks instead of 3. Mackerras is also a lively conductor and knows his way around Handel; in many ways his performance is a revelation, he is very sensitive in the solo accompaniment, and there is never any feeling of dragging. It must be said that both conductors have put themselves at the service of this music - individual personalities do not emerge to over-interpret Handel's musical and dramatic intentions. The music is allowed to speak for itself in both recordings, and the big moments ("See the Conqu'ring Hero", for example) are given their full due, making great impact (and an interesting contrast) in either scale.

The digital sound on the Budday CDs is excellent, catching the details of the soloists, choir, and orchestra as if it were a studio recording, but with the added atmosphere of a live hall - it sounds absolutely great in my listening room (using Yamaha 200W amp, ADS 9 speakers, and Denon CD player equipment). The Mackerras recording has great studio sound which I would characterize as detailed and full, but less atmospheric since it's ADD and not live. It also sounds a little "closer", which is an artifact of being a studio recording.

Budday's soloists are all excellent and have beautiful voices! They all sound young, fresh, and in particular they sound as if they all live with this kind of music. They sing gloriously - bright and strong in the ensembles, tender and quite moving in solos and duets. The choir (Maulbronner Chamber Choir) is less massive than modern performances tend to use - and thus more detailed and clear, and in some places men use falsetto in place of women in some alto solos, to haunting effect. Mackerras' soloists are all great singers, some of whom are opera stars and others whom are known for HIP careers. Janet Baker in particular is simply captivating, and her duets with Felicity Palmer are quite moving. The Wandsworth School Choir, boys, sounds larger and fuller, thus less detailed and clear by comparison. I know some people feel boys choirs sound too homogeneous, but I think it works well here.

Budday's orchestra (Musica Florea Prag) uses original instruments and HIP techniques and they sound wonderful, you hear everything. The string sound is warm (early HIP performances could sound "dry" to modern ears). The playing is technically excellent, crisp, often breathtaking, and always very sensitive. Mackerras' orchestra, English Chamber Orchestra, is closer to a modern symphony orchestra. They sound full and warm, with a richness that many listeners have become accustomed to, but they are also crisp and totally inside this music.

What to do, what to do? If you're looking for an accurate rendering of this music that is close to what Handel's audience heard, than this Budday recording is the one. If you're a Janet Baker fan (like I am), then Mackerras will be for you. If you prefer digital sound, then Budday is the way to go (although both sound great). If you like to hear the intricate details in the orchestra and chorus, well, then Budday is for you.

For me, I'll tell ya, I am glad I have both now. I simply cannot make up my mind and I love them both!